In 2016, we opened our first international game development studio in Hong Kong. After its amazing success in talent growth and the launch of Legends of Runeterra, in 2020 we established a second international development studio in Singapore to further expand our footprint in Asia. Our commitment to the region and growth in talent accelerates the development of our games in order to deliver great experiences to our players.
Our development studios in Singapore and Hong Kong work together and operate under one united mission and one leadership team.
Our Mission:
"Scale Riot's games to hyper-serve players."
We partner with our LA headquarters on game development for League of Legends, Teamfight Tactics, and Legends of Runeterra. We're also building teams for VALORANT and Project L, our take on a fighting game.
We're building a world-class studio in the vibrant, international country of Singapore, currently staffed with a diverse team from more than 16 countries. We're seeking talented, passionate Rioters with backgrounds in all areas of game development to build games that make it better to be a player. We're focused on working together to promote individual autonomy, ownership, collaboration, and inclusivity, so every Rioter can be their best while we boldly pursue games.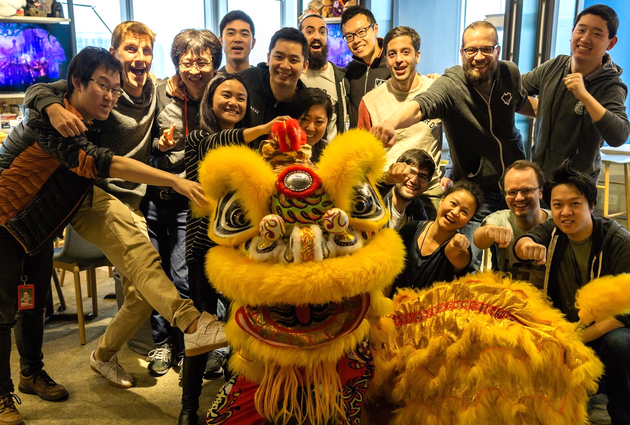 Rioter Profiles: Gabriel Bell
Rioter Profiles: Gabriel Bell
Meet Gabriel, Dev Manager at the Hong Kong Studio and learn about his passion for games, his journey from Europe to Hong Kong, and his not-so-secret love for games by Hideo Kojima.
Rioter Profiles: Wing Che Wong Smits
Rioter Profiles: Wing Che Wong Smits
From Dutch government official to office manager of Riot Games Hong Kong, Wing Che details her path to Riot and how she came to love video games.
Day in the Life: Software Engineer
Day in the Life: Software Engineer
Each office expresses its riotousness in its own unique way. Teng, a Software Engineer, takes some time to share a typical day in his life at Riot.